J&T Express applies a technology system to provide services that are easy, fast and certainly convenient for its customers. By providing a system that is automatically input even if you just want to send a packet. The following are express service system details that may not have been felt before. This tracking facility allows customers to find out the status, details of package existence, to the name of the recipient of the package. The following features are provided by J&T Express to make it easier for customers to use J&T Express :)
Finding Sprinter

In addition to ordering through the 24-hour Call center at 0800 100 1188 and the website www.jet.co.id, you can also order a free pick-up package service on the spot through the J&T Express application that is already available on Playstore & Appstore. Ordering through this application allows you to find out the status of your package pickup until the Sprinter contact will pick up your package, the details of the sender's and recipient's addresses are also listed in the order history.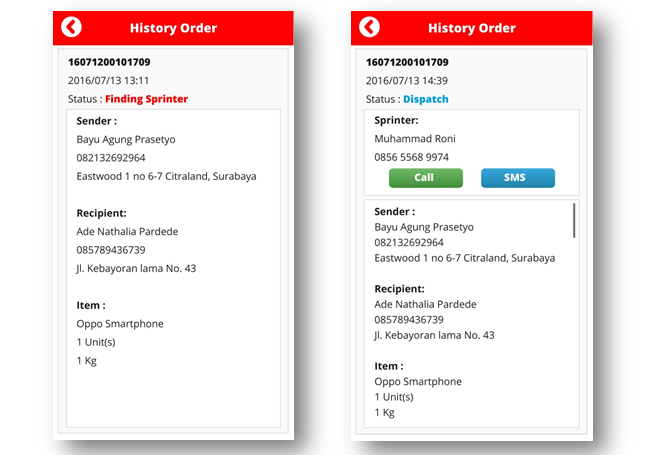 E-Tracking System

After your package is picked up, J&T Express will provide E-tracking information, information in the form of SMS that is received automatically after sending, as for the information provided in the form of delivery status, receipt number, date and information for independent tracking. This SMS will be sent to both the sender and recipient of the package. The sender and receiver do not need to worry because they both get accurate information about the status of the package.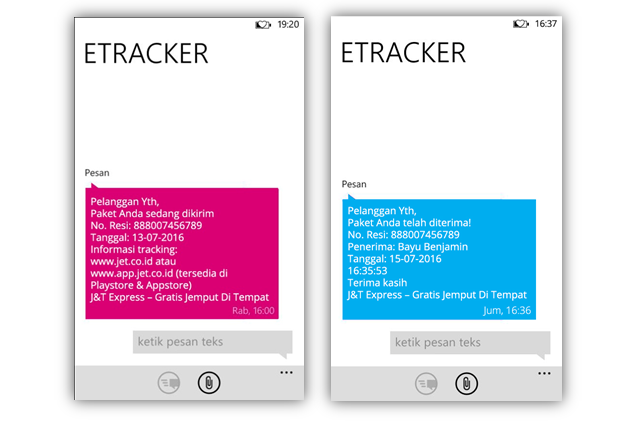 This facility that adapts to the advancement of human resources and technology really makes it easy for consumers, right?